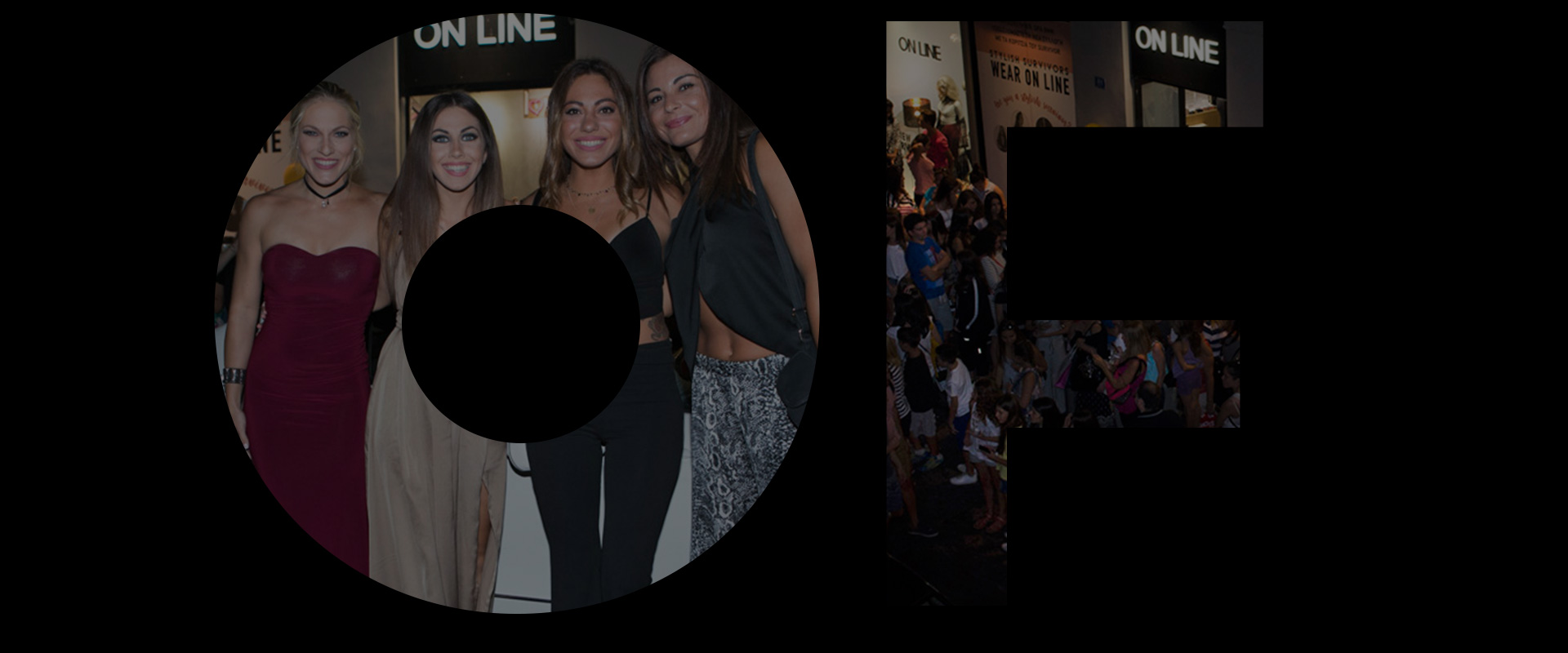 PROJECT: STYLISH SURVIVORS WEAR ON LINE FASHION
A stylish event in the center of Athens for On Line Fashion organised by COMMA!
We were all invited to welcome the new FW17 collection, at 83 Ermou str, Monastiraki; along with the stylish survivors Sara Eskenazi, Evridiki Valavani, Irini Kolida and Elisavet Ainatzoglou!
Hands down fashion is a wonderful, adventurous game, which helps… survive our everyday life with style. Our favorite clothes could be our weapons, and the winner is every woman who likes to explore her personal style and to make a difference with her choices and feminine looks! Addressing every stylish woman who loves… playing the game, On Line Fashion held on Friday, September the 8th, in Athens City Center, an event that made quite an impression.
COMMA created various InStore & Online touch points for On Line Fashion, offering a holistic experience to 'Stylish Survivors' that would be present on the day. The popular brand presented a rich, complete collection, with absolutely feminine pieces – as usual – that highlight the fashion trends of the season, bringing us in the mood for a style refresh – it's the call of fall!
The Survivor girls picked and wore the items that express them the most from the new collection and impressed us all with their personal style! Their fans took pictures with them; and they all had the opportunity to enter the On Line Fashion Facebook contest and win 200€ worth of clothing, in an exclusive shopping day with Sara and Irini! Of course, the show-stoppers of the event were the inspired new season designs and the large turnout, which proved that the stylish survivors that love On Line Fashion… are a huge crowd!