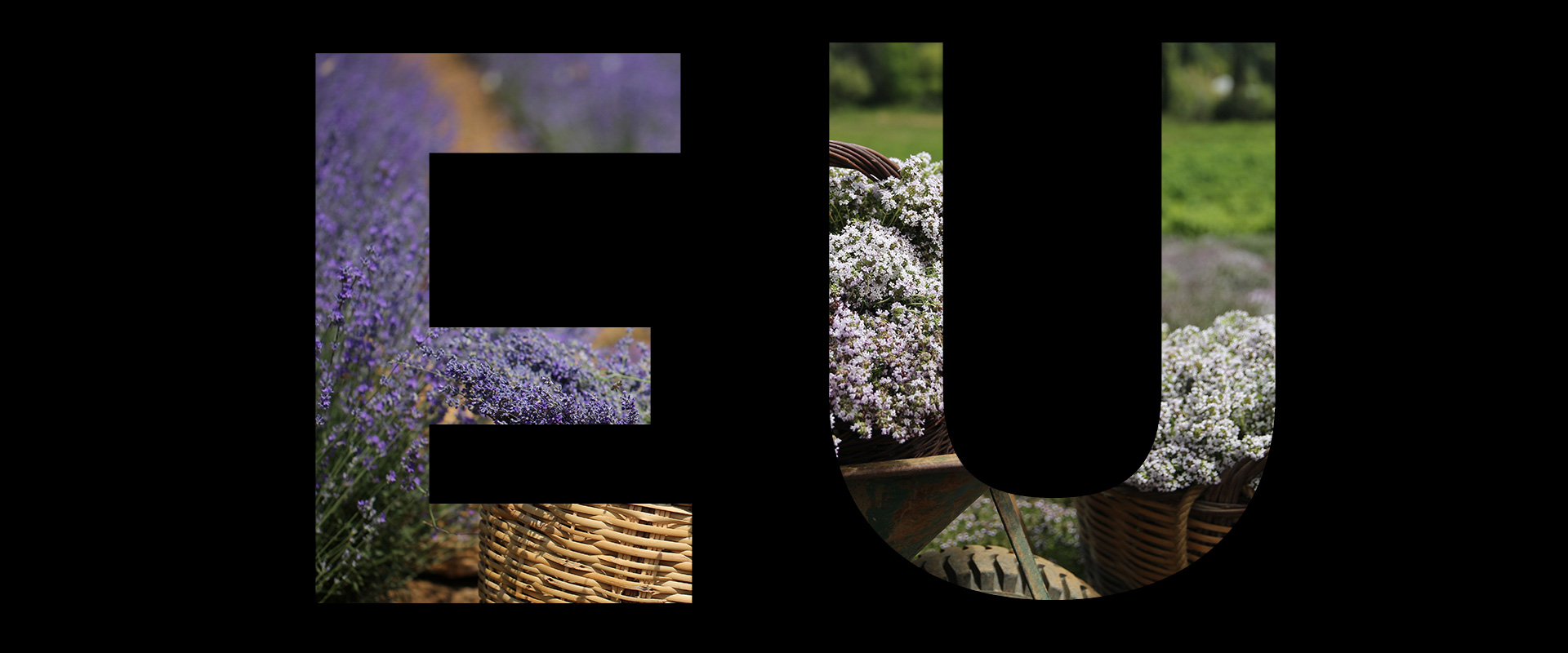 PROJECT: EUCOSMIA NEW ECOMMERCE WEBSITE
A very special eCommerce website just got released!
Launching the new eCommerce website of Eucosmia.com was a fascinating project for us. Building an online store is challenging, but developing an eCommerce website that represents the work of the monasteries in Mount Athos, is something completely different and quite a responsibility.
In Mount Athos there are a total 20 major monasteries, and numerous Cloisters, Cells, Seats, Kalyves and Hermitages controlled by dominating Temples. Monasteries are self-sufficient and have developed over the centuries a lot of experience and expertise in the production of products based on traditions and manuscript studies of Byzantine and pre-Christian period, more than 1000 years ago. Among these manuscripts are preserved manuscripts that describe the properties of various herbs, many remedies recipes and ways to use them from the depths of centuries. Our work was to:
– Create an online store that would offer a smooth, easy shopping experience.
– Insist on a customer-first, functional set of features.
– Highlight the products' unique ingredients
– Keep in mind that a large proportion of online retail traffic comes from mobile devices.
OUR APPROACH
– Magento implementation based on custom design
– Easy browsing with functionable product listing, sorting and filtering
– Seamless purchasing process, from step one (account creation) to payment (One Page CheckOut)
– Modern and minimal look
– Functionable product page
– Mobile-friendly, responsive design to shop easily from every device
– ERP Integration with automatic stock update
– Newsletter MailChimp integration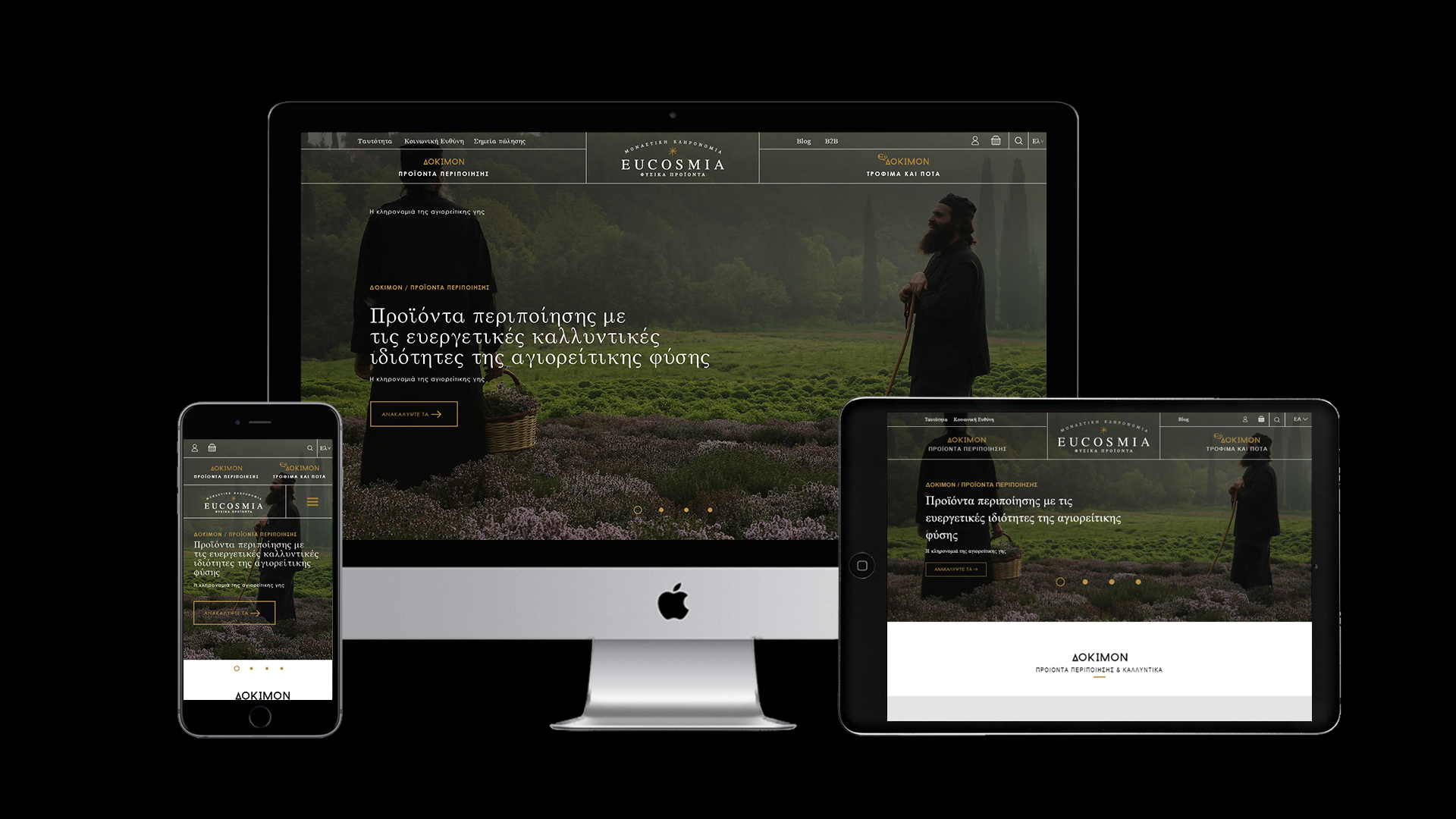 1 – Responsive design to easily browse and shop from every device
2 – Ajax Layered Navigation for faster filter application and video on main category page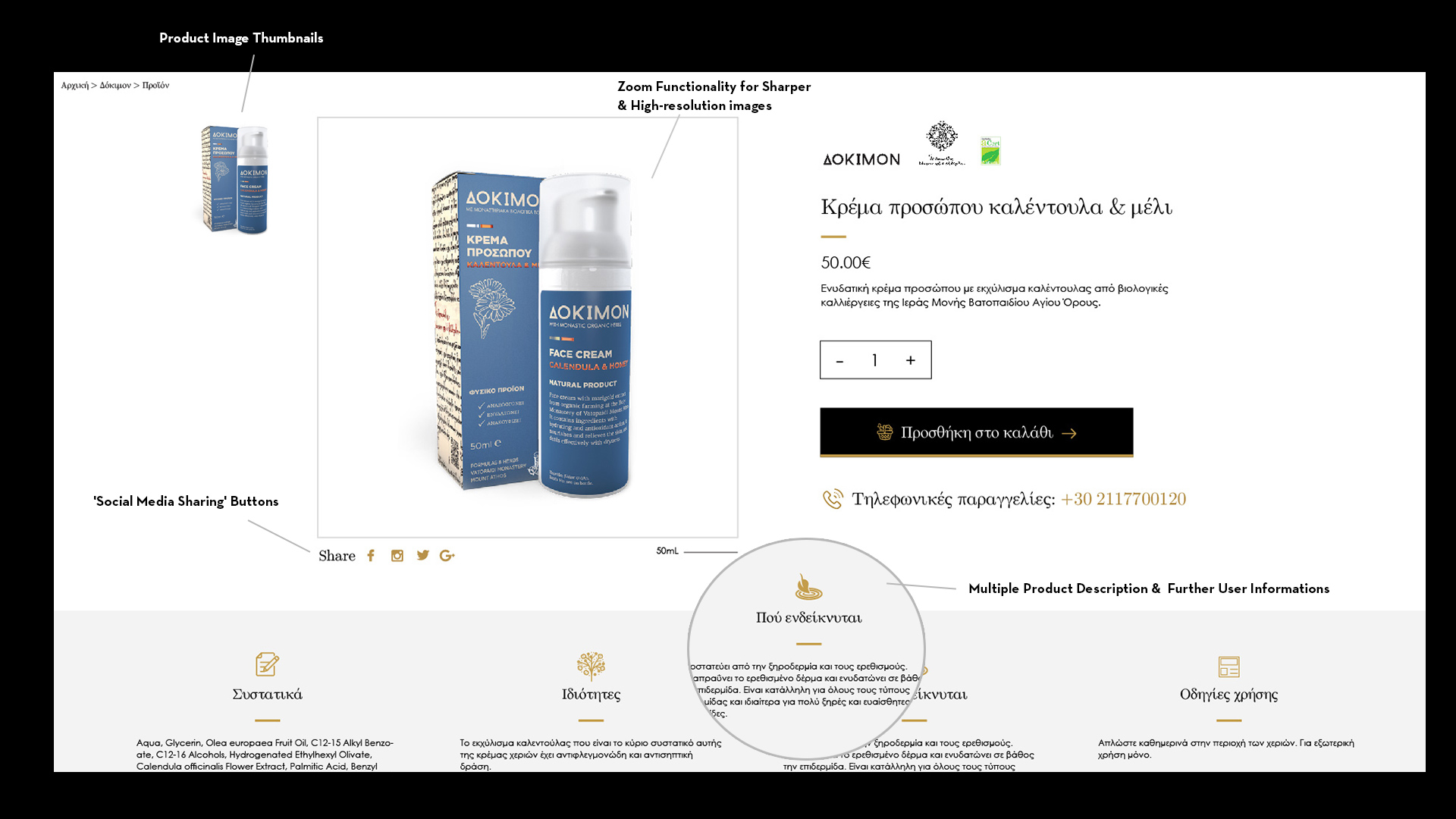 3 – Product thumbnails, high density zoom imagery that highlights the products' features and social media sharing buttons on the product page for ultimate functionality
RESULT
People from all over the world, have the desire to approach the unique culture and natural beauty of Mount Athos. But the involvement of the monks in their spiritual duties and various ministries, does not allow them to organize the products produced in the production process and share them with their fellow men.
This effort being undertaken by EUCOSMIA in order to organize and distribute this traditional and beneficial heritage outside the Mount Athos borders. At the same time strengthens the food producers sector with the networking capabilities that it provides. Always moving in this context, EUCOSMIA ensures the quality and purity of the products, using the most present-day types of certification.
With the new Magento eCommerce website COMMA developed, managed to showcase the organically grown products whilst helping the Eucosmia in distributing the heritage of Mount Athos outside the borders of this holy place.
See more about this Magento eCommerce website -> here