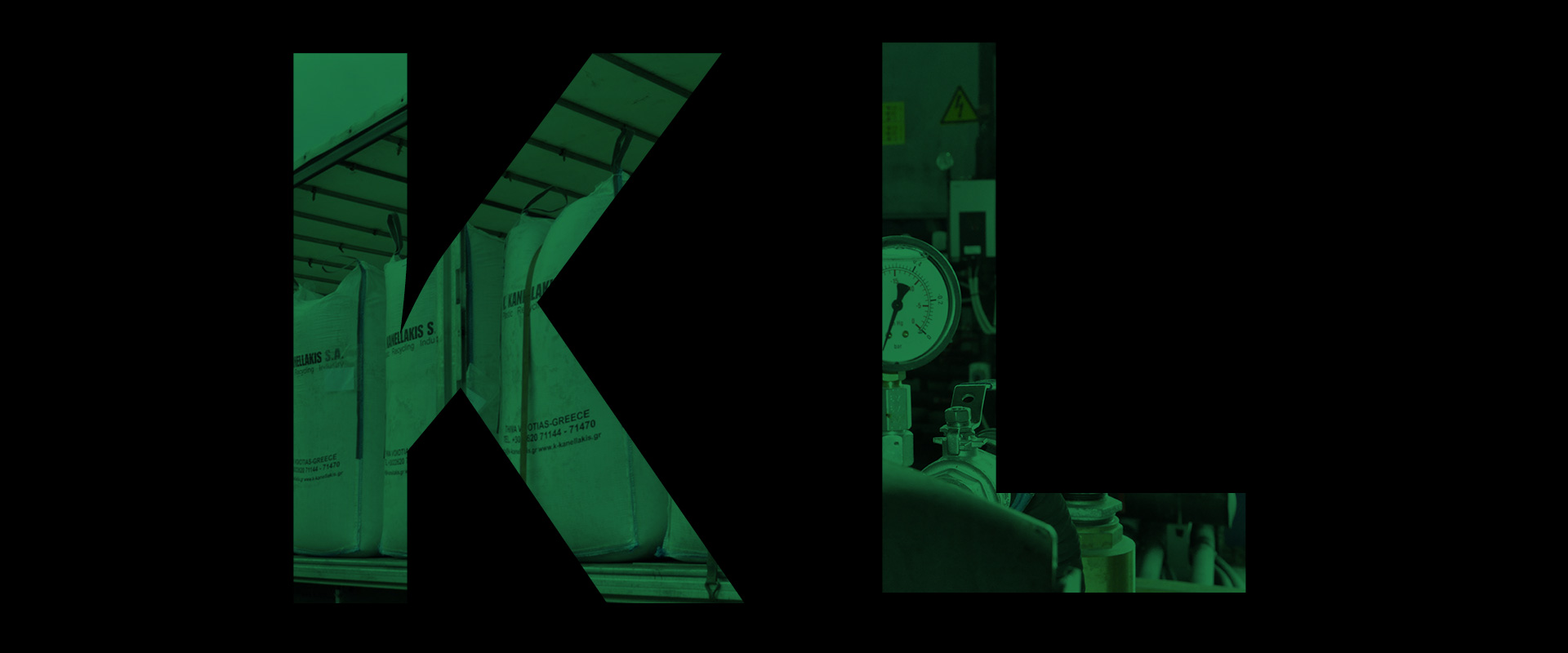 NEW PROJECT: K.KANELLAKIS S.A. NEW CORPORATE WEBSITE
The new corporate website for K.KANELLAKIS S.A. just got released!
K.KANELLAKIS S.A. has commissioned our agency to work on the new corporate website as part of the revamp of their overall communication strategy.
The company a leader in their field, with a modern certified plastic recycling factory, specializing in managing and recycling industrial production residues and producing secondary material of all plastic types. Steadily advancing, innovating and constantly investing in hardware and workforce since 1980, it has developed into the largest Greek industry of the field, which provides its clients with products and services of the highest standards. Our job was to produce a solution that clearly
– Depicts the company's fresh and innovative approach to product recycling equipment & facilities
– Enables easy browsing
– Insists on a customer-first, functional set of features.
– Keeps in mind that a large proportion of online traffic comes from mobile devices.
OUR APPROACH
– Implementation based on custom design
– Modern and minimal look that includes:
Slide Effect on Page Load
Slide on Images as you scroll
'Follow the cursor' effect
– Functionable services page
– Mobile-friendly, responsive design to browse easily from every device
– Newsletter MailChimp integration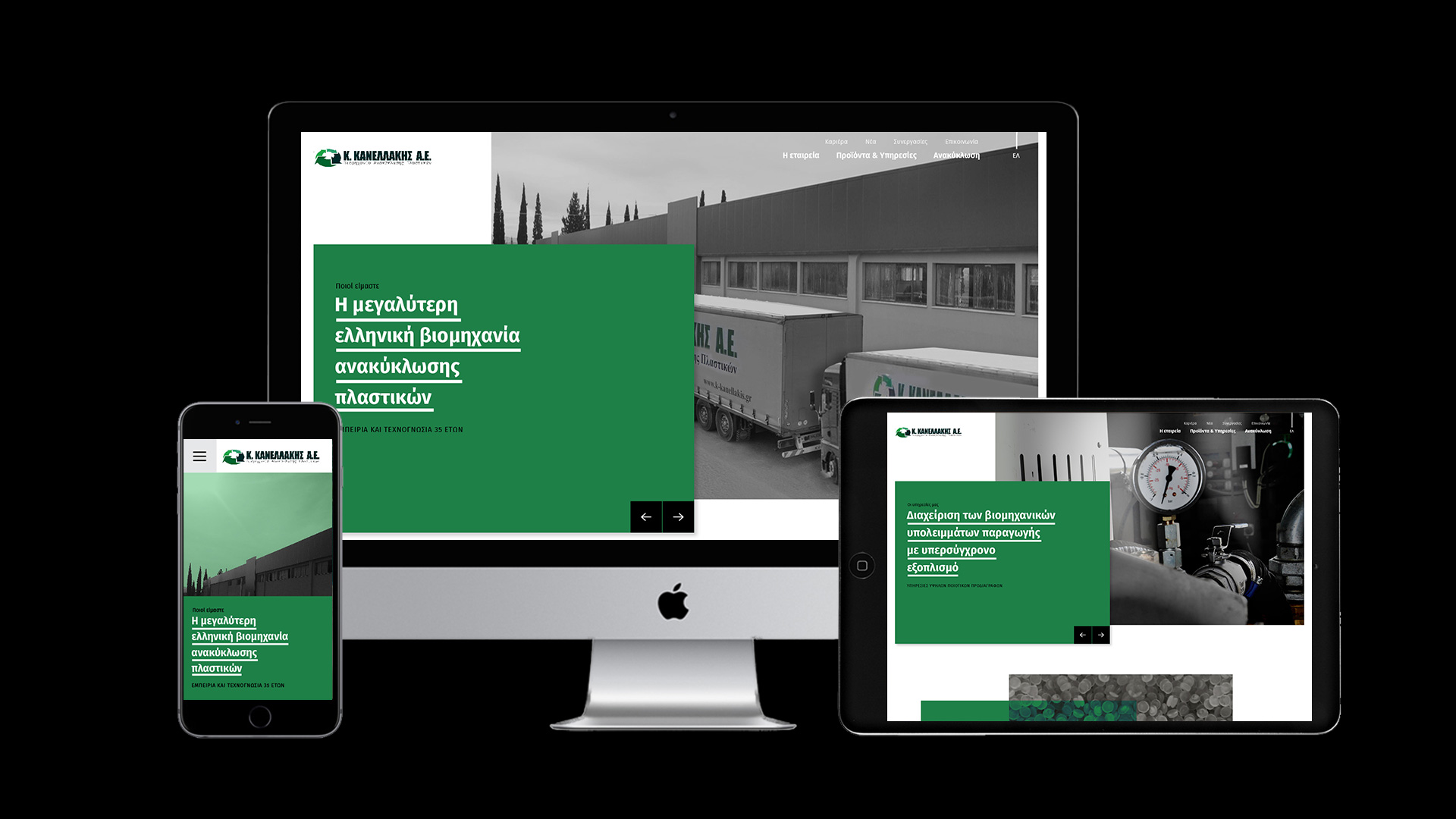 1 – Responsive design to easily browse from multiple devices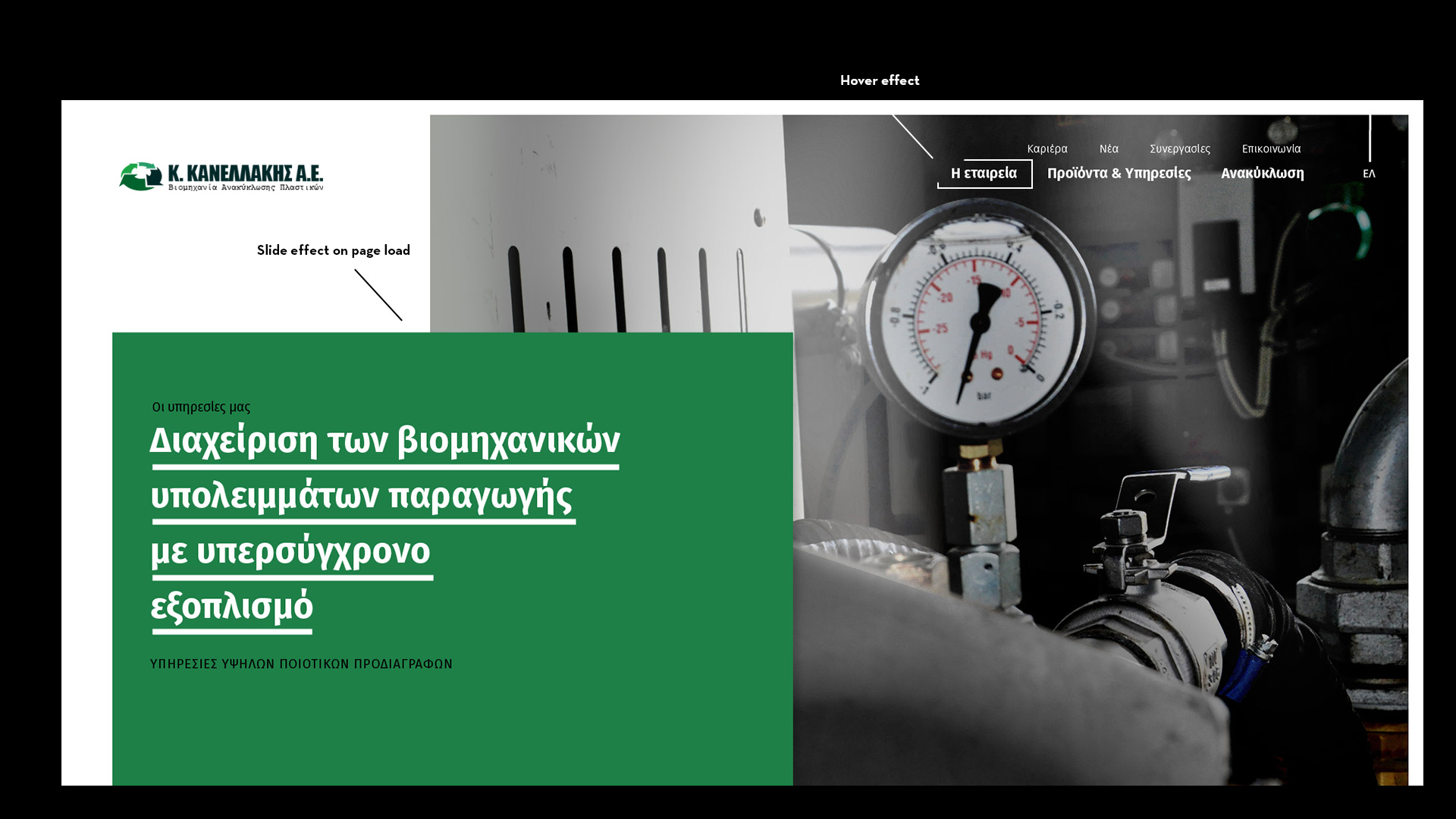 2- Side Effect on page load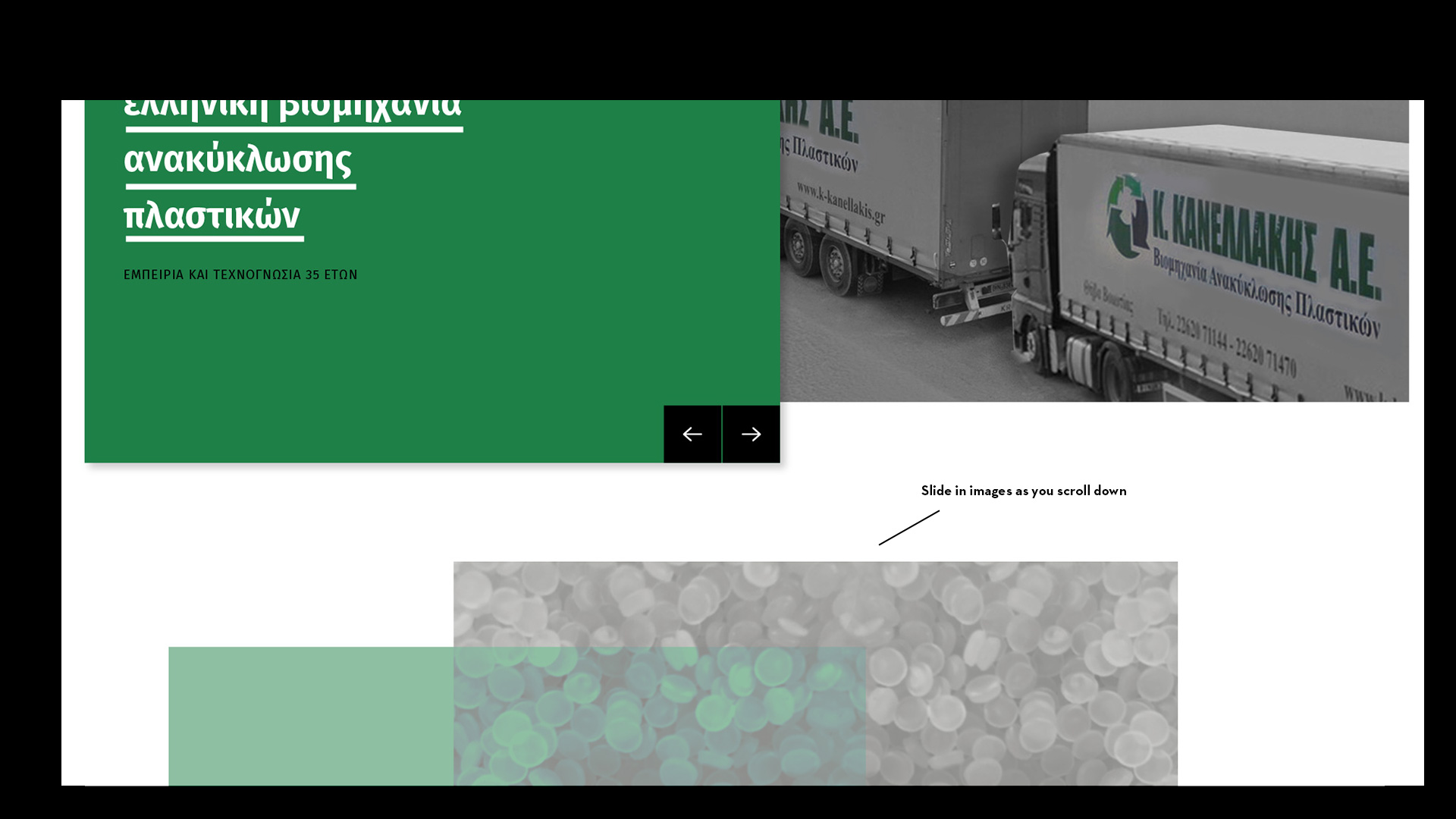 3- Slide in images as you scroll down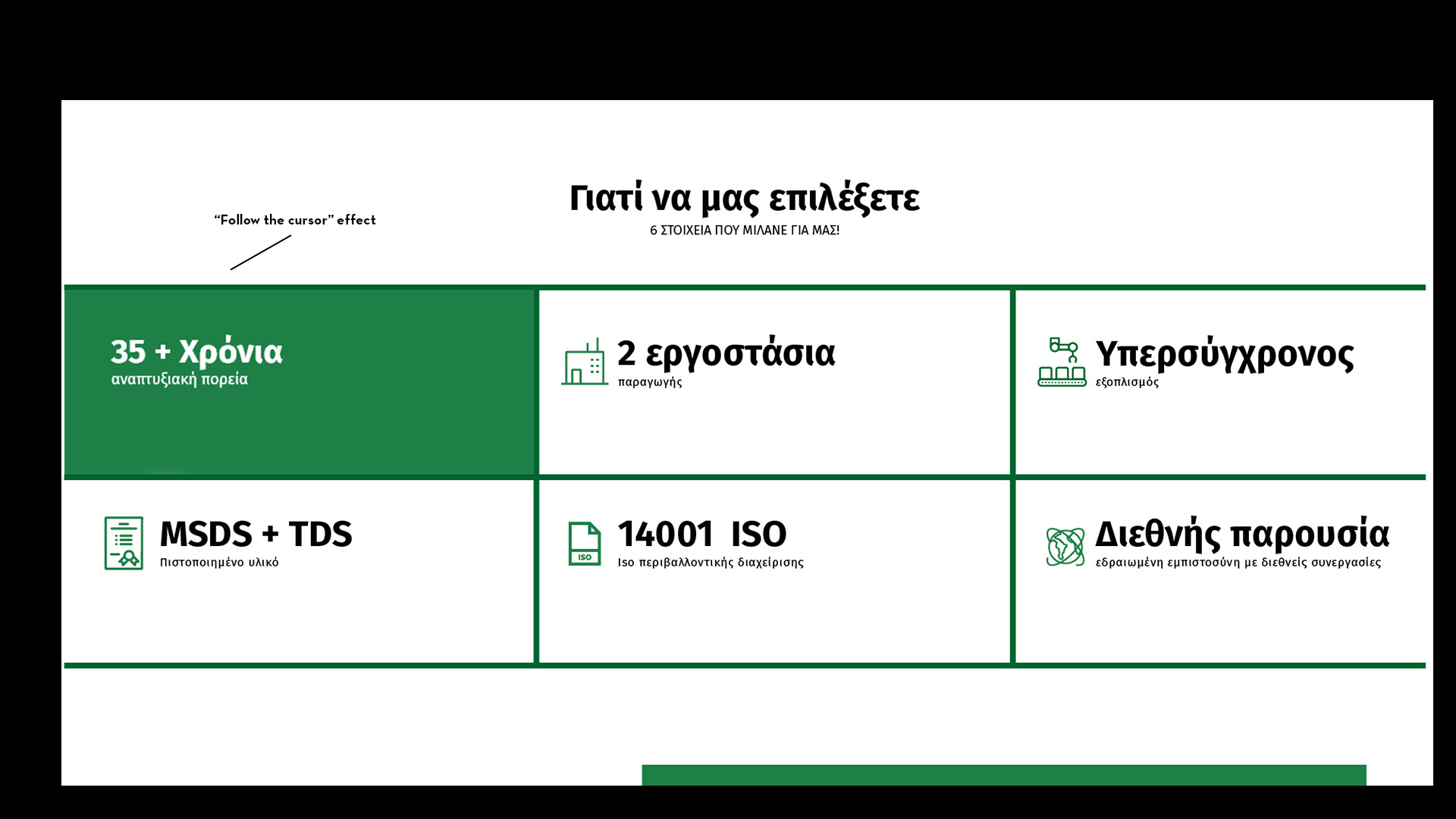 4- 'Follow the Cursor' Effect
See more about this new Corporate Website -> here