POLITIKOS DEPARTMENT STORE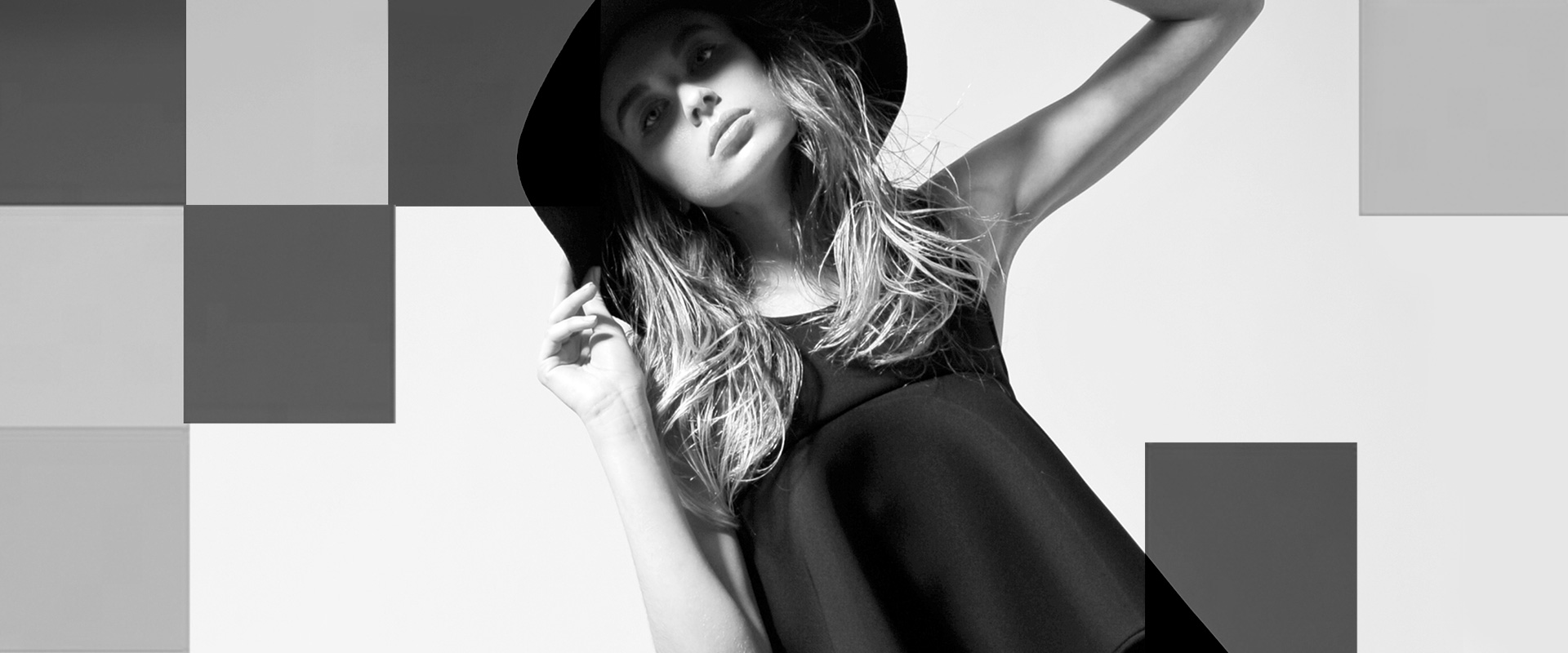 ABOUT THE BRAND
One of the largest department stores decided to swift towards the new digital era. Following vigorous research on the best possible choices recognized that we were a good fit to lead them towards the right direction.
Main task was to create a new & fresh digital presence, so as to differentiate the department store from the competition. Our first task was to redesign the logotype and there on the case was rather easy. Clear aesthetics, clean lines with big typography and large images to depict the brands the Politikos Department Store accommodates. Our collaboration is strong, therefore was the space for new to come.
FACTS
INDUSTRY
RETAIL - DEPARTMENT STORE
PRIMARY PRODUCT
MENSWEAR-WOMENSWEAR
WEBSITE DESIGN
The website we designed for Politikos showcases the new aesthetics of the revamped department store. The goal was to bring out the new Politikos identity as a shopping destination.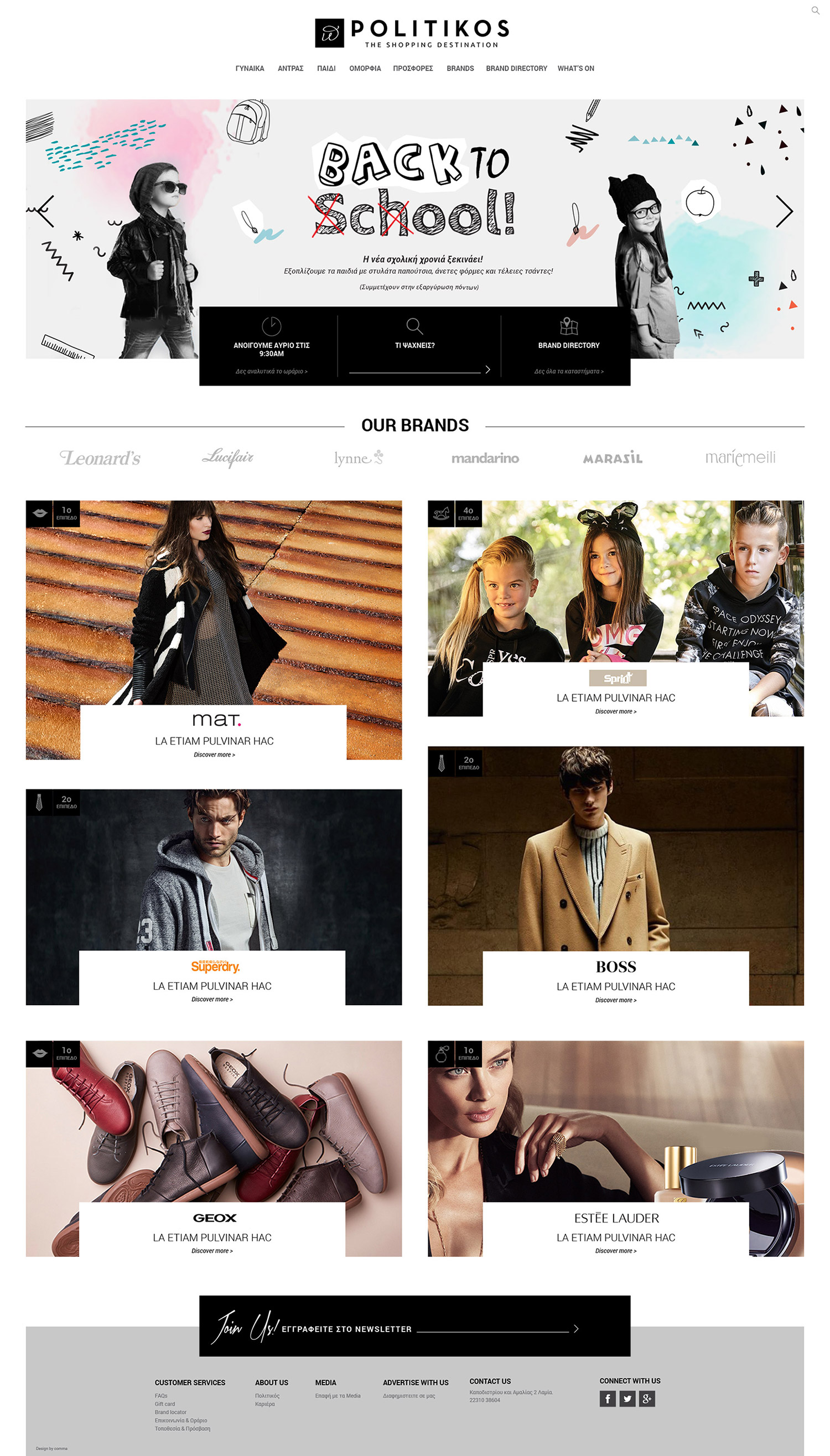 ECOMMERCE WEBSITE DESIGN
The new responsive eCommerce website was designed based on the actual concept of the department store: Offer to the customers an easy shopping experience. We also kept in mind, of course, that the website, based on the Magento Platform, should reflect the values and the fresh digital look of the store.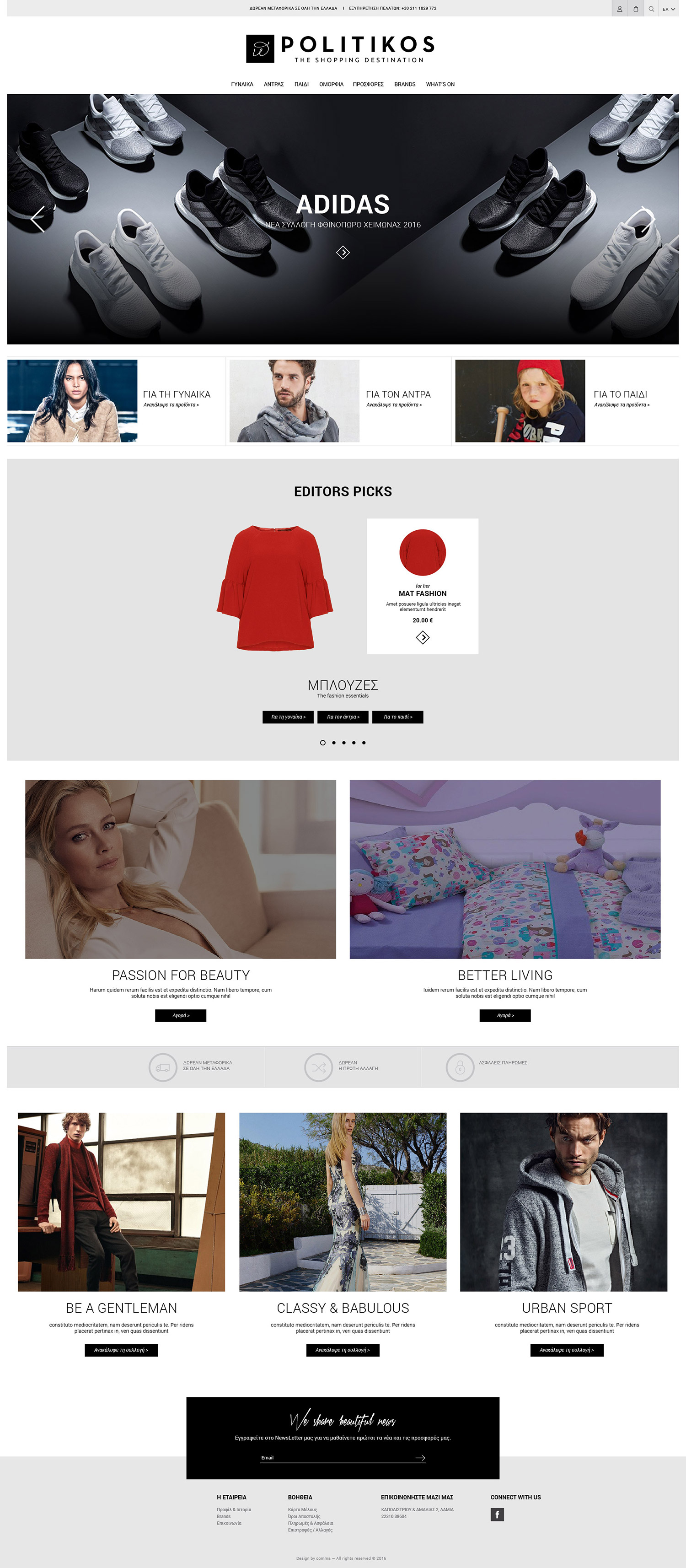 SOCIAL MEDIA MANAGEMENT
Politikos Department Stores is following social media best practices to increase client base, keep in touch with the customers, enhance their loyalty and of course keep them informed about everything that's new and interesting in the department store. Our approach was to design creative posts that highlight the brand's character and manage its profile accordingly.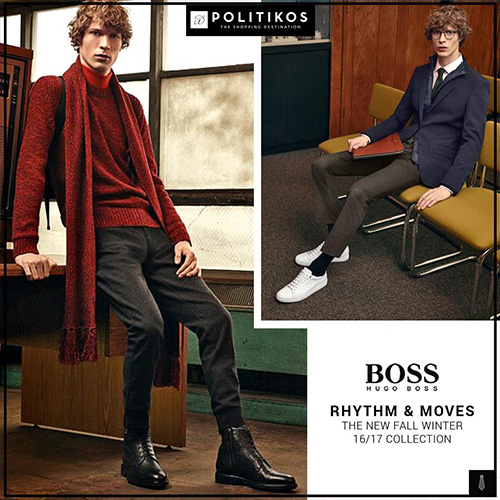 LOYALTY CARD
The Loyalty Card is a bonus program for the loyal Politikos Department Store customers. It is actually a manifestation of the Politikos Department Store way of thinking: the customers are the core of its philosophy, the company strives to cover their needs and their loyalty should be rewarded.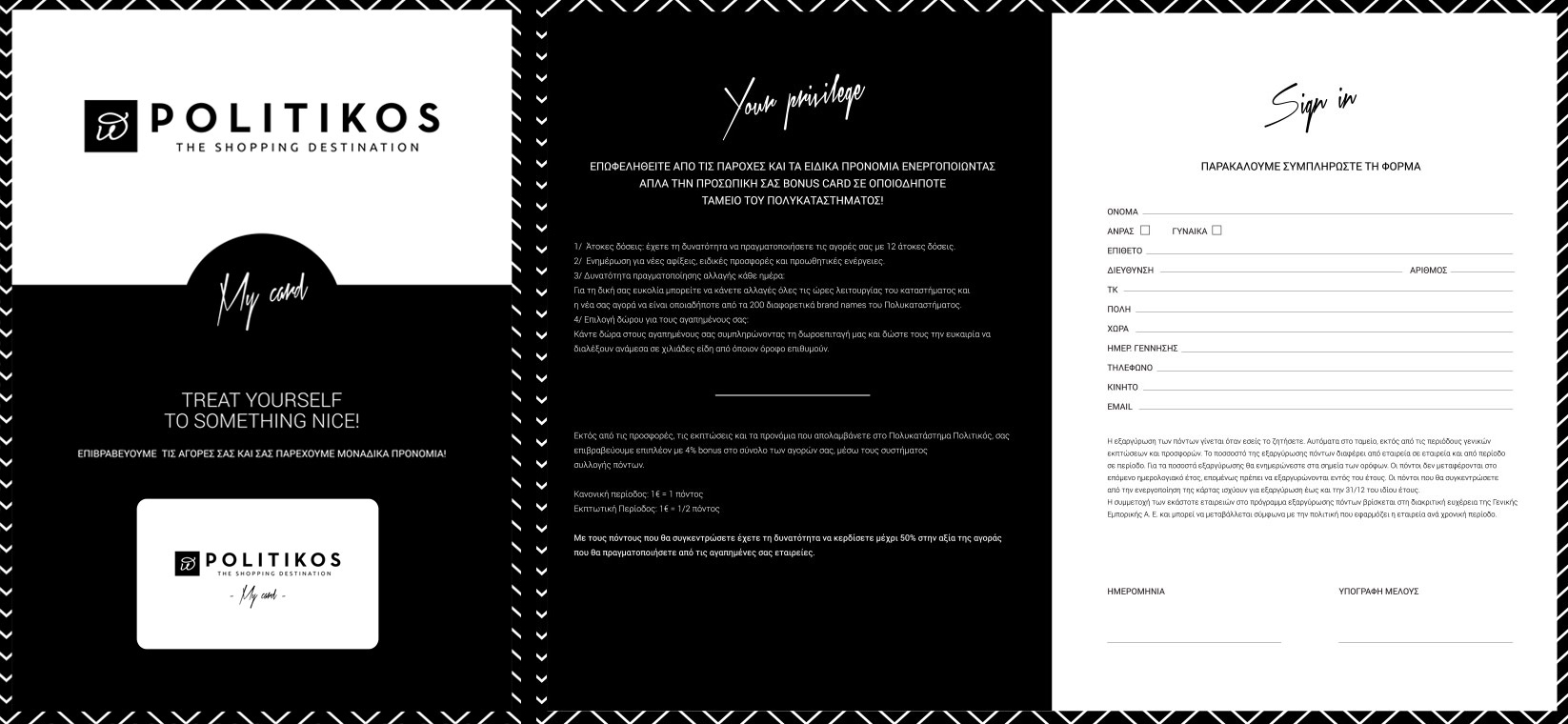 OUTDOOR POSTERS
A highly creative project, since its concept was to "dress" the store's impressive exterior without failing to showcase the company's identity.