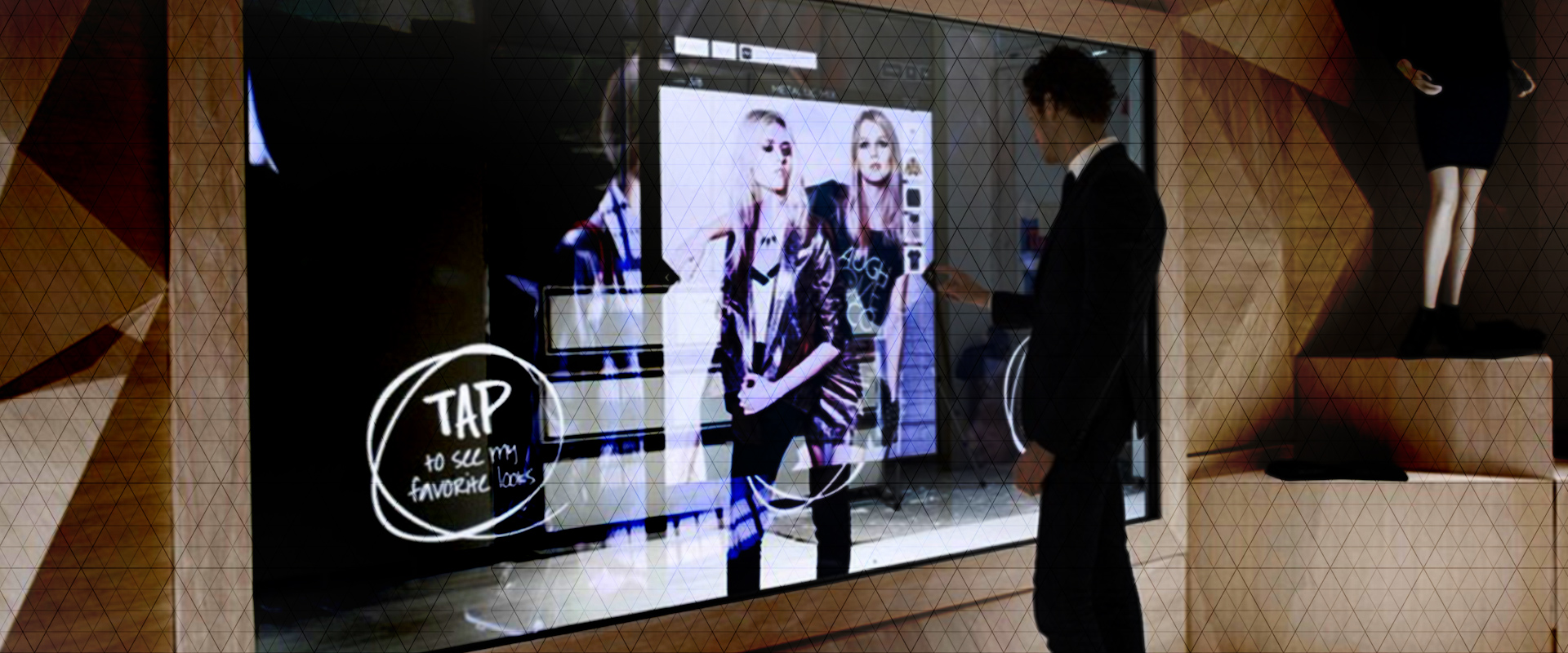 TECHNOLOGY IN FASHION
More often than not, when talking business and trends, we are reminded that the fast-changing digital era we live in affects every aspect of our lives. Still, although this somewhat generic universal truth has come to be considered a clichéd conclusion, most people don't seem to realize the deep effects of it – and as far as fashion industry is concerned, they probably think it just means new fabrics, innovative design methods, unexpected color creation, sustainability, smart and luxurius wearables like the Apple Watch or the new smart jacket by Levi's and Google, and rocket launches on runways (Chanel has actually done that in its Fall/Winter '17/'18 show). Oh, and easy shopping through their smartphones.
E-shopping convenience, though, only begins to explain the storming changes that are taking place thanks to new, emerging technologies. The shift from traditional brick-and-mortar shopping to web commerce has inevitably lead to a shift of power: it seems like the control has passed from retailers to consumers, who simultaneously shop and share on social media platforms, reviewing and defining trends with a speed that retailers find hard to follow. In order therefore to stay competitive, they need to insert new digital tools into their production and retail process. They need updated data analytics and social tools, so that they can track down consuming preferences and identify new trends on time, adjusting their design and production accordingly.
In fact, meeting accurately consumers' fast changing demands is what drives pretty much every technological breakthrough in the fashion industry. The case could not be different, since experts agree that the technologies of the future are all technologies that permit customisation. This is what fashion is trying to do, by using AI and machine learning. Although still in an early stage, they are trying to tailor their recommendations to their customers – it's a new form of the old-fashioned personal relationship of the store owners with their clients, when you come to think of it. True, this is not an easy endeavour, but modern chatbots and algorithms are constantly learning and getting better, trying to overcome the hurdle of combining efficiently personal data and incorporate it into their web commerce personal approach.
The modern tech-savvy consumer has one demand, though: a smooth, frictionless shopping experience. Companies are working on meeting that demand by using new in-store technologies and investing on the Internet of Things. These technologies can have a huge impact on the physical store shopping (connected stores and collections, smart fitting rooms) and on e-shopping as well. For example, the developing of voice interface, which is considered pretty "hot" in interaction with services, will make the purchasing process simple and almost… clickless. And, what's more, virtual and augmented realities offer a combination of both: last year, the big e-commerce player Alibaba invited its users to shop in Macy's, using virtual reality.
As for being competitive within the social media, it seems there is a new way for a company to stand out: live video. Facebook and Instagram already offer the tools. We, as marketers, just have to create quality short content and remember to focus on the first 3 seconds of each video; this is how long they have to grab the viewer's attention, research shows.
Of course every fashion executive and marketing expert has to keep in mind that the efficiency of all new technologies lies in an omnichannel approach. It is a full cycle that these emerging digital tools support, from deciding, designing, creating and supplying to advertising and selling, and it is not wise to break it. And it goes without saying that the center of this cycle is the consumer, who may love this digital shopping era, but craves for feeling. Experiences filled with emotion, entertainment, a sense of belonging to a community – this is the impact of the personalisation technology has to offer. And it is what creates loyalty.
Wanna learn more about emerging technology trends in Fashion? Scroll down and hit the Contact Form button.