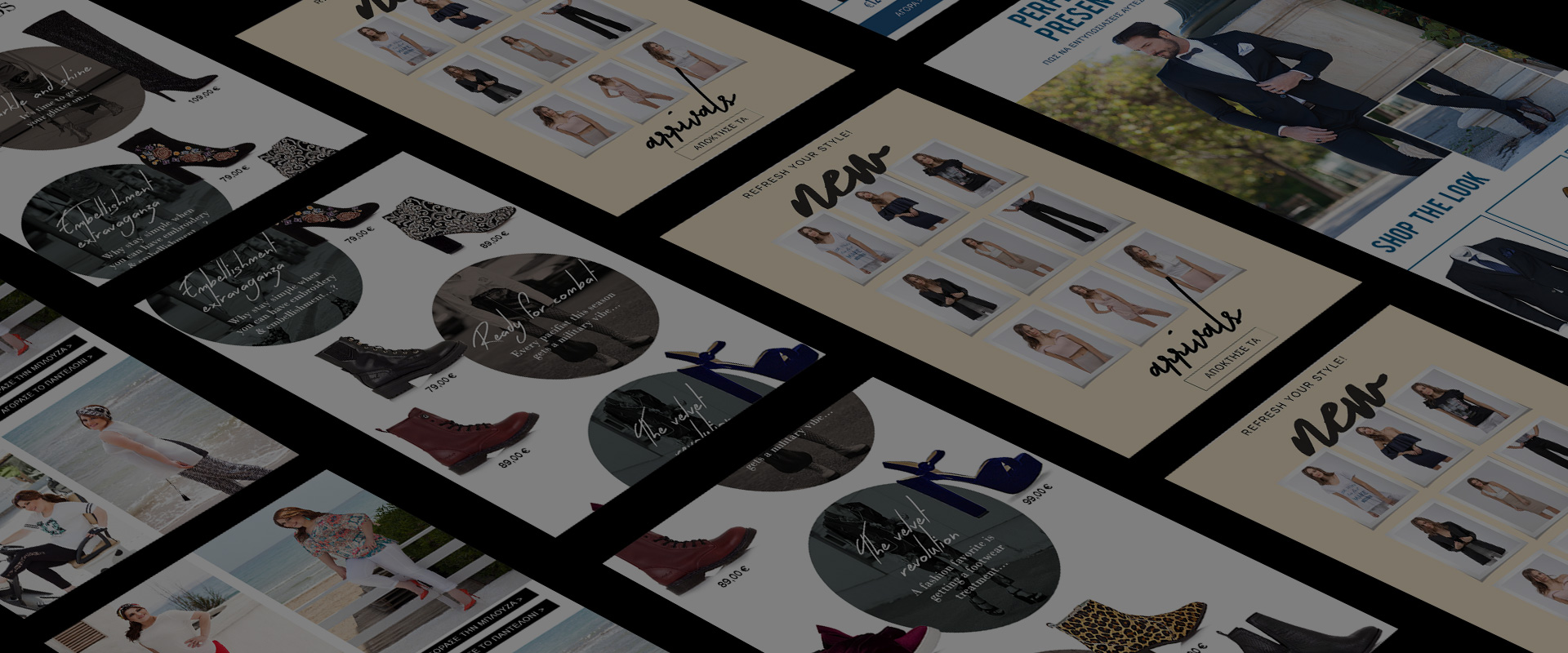 OUT OF THE INBOX: THE POWER OF EMAIL MARKETING
Let's talk facts and numbers. Just in case someone, trapped in all this social media noise, has failed to realize the immense, steady power of good-old e-mail marketing. Don't be fooled, though. There is nothing old about the newsletters and promotional mail that we as marketers design and send out. It's a very important segment of contemporary digital marketing, which just happens to constantly prove its efficiency; meanwhile, the booming force of social media is yet to be completely tamed.
Back to the numbers we promised:
-> 94% of internet users use emails; only 61% use social media.
-> 73% of Millennials (basic target audience) opt for emails as their top means of business communication
-> 70% of consumers have made on-line purchases as a result of an e-mail; note that it's harder to report on the exact number of those who visit the physical store->to buy what they saw in a newsletter
-> Consumers that receive promotional e-mails spend 83% more when shopping, order 28% more often, placing 44% larger orders
-> 70% of marketers consider e-mail to be the medium with the highest ROI. And this is when it gets really impressive: recent numbers show that for every dollar spent for e-mail marketing in the USA, companies get a ROI of 44 dollars…
You can see the real question is not whether or not to invest on e-mail marketing, but what makes it really efficient, in order to adjust your strategy accordingly.
Of course, e-mail marketing is not to be confused with rude and annoying spam mail. It's the "opt-in" character of promotional e-mail that makes it different: people give their permission to receive marketing material. They choose to let you in their inbox, they give you their personal information, they know your product or service, they expect something from you. It's a matter of building a relationship that is valuable for both ends of the deal.
So, they invited you in. Now you have to make them open and click through your e-mails. One of the big advantages of e-mail marketing is that it gives you absolutely measurable, valuable and readable data. Nowadays you can aggregate data that track the efficiency of your e-mails – so that you can make the proper changes on your strategy, emphasise on the further segmentation of your list and further adjust your design to your client's target audience.
When designing an e-mail marketing strategy for our clients, we always move forward after carefully analyzing previous performance reports – and what they indicate is that we are moving towards the right direction. For example, our stats show that our e-mail campaigns have a clickthrough rate above average (which is 2.5%), often reaching 7%. The very low hard bounce rates of our campaigns (usually well below the 0.3 % average) prove we are right about insisting on building the subscribers' lists ourselves, rather than buying: we are thus addressing people who really care about having our clients in their contact lists.
COMMA can be proud of creating successful e-mail marketing campaigns. Again, numbers don't lie: our clients can enjoy a revenue increase (from purchases made through our newsletters) of as high as 57%! Fine collaboration between our strategists and the creative team results in sending out newsletters that stand out with eye-catching design and appealing content .
Check out our Projects page to get an idea of our craftsmanship for specific clients -> http://www.comma-abc.com/work-case-studies/
Need a hand on designing your own e-mail marketing strategy? Feel free to get in touch by hitting the contact button below.