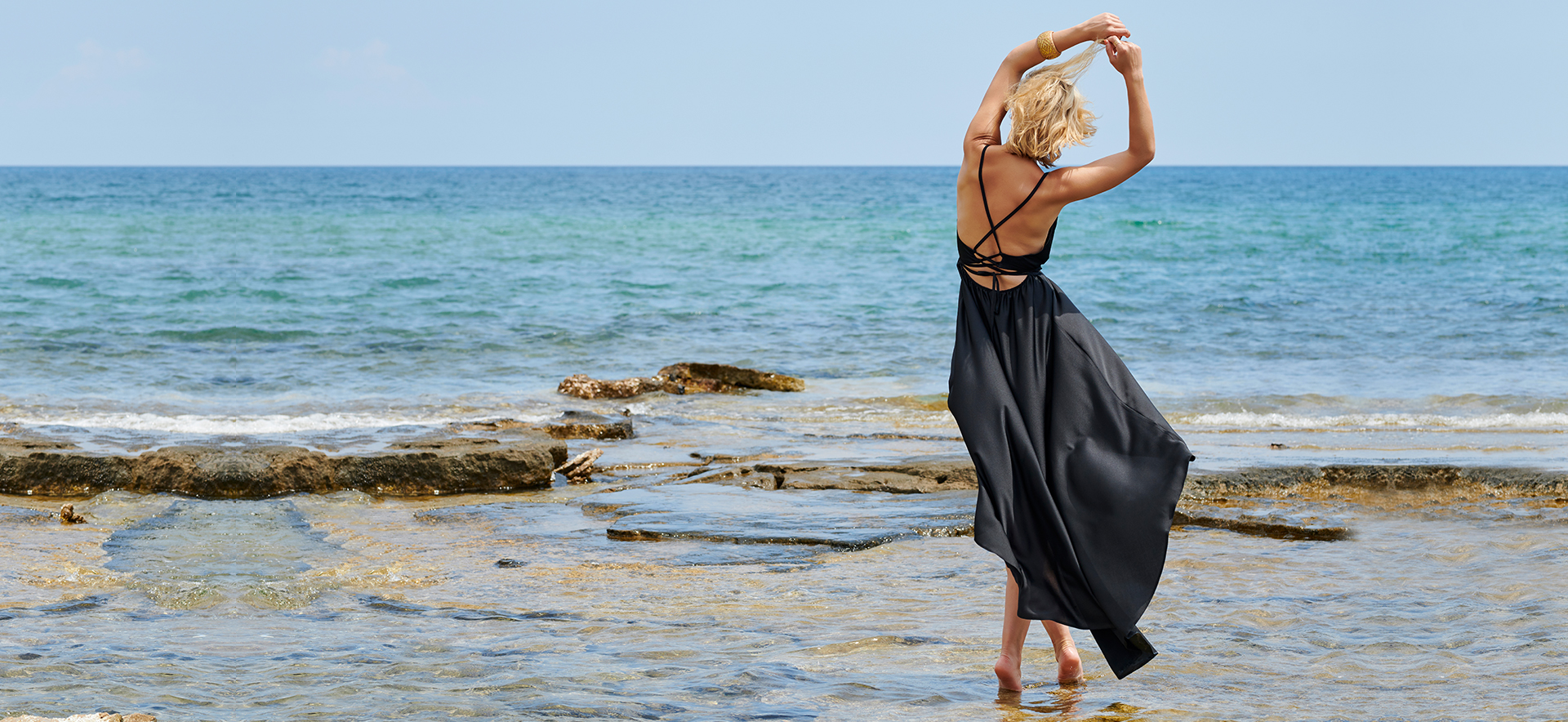 ABOUT THE BRAND
On Line Fashion has established its name in the women's fashion market with its consistent quality and fashionable presence. The emphasis on femininity being the core of its designing philosophy, it has become the favorite of the modern-day fashionista that needs a feminine but always on-trend wardrobe. We have strengthened its retail network of 10 physical stores with a functional, constantly updating eCommerce website, reinforced the brand's social media presence and delivered impressive campaign and lookbook photo shoots to illustrate them. We have also boosted the customer loyalty and eCommerce revenue by managing the brand's e-mail marketing strategy.
FACTS
PRIMARY PRODUCT
WOMEN FASHION
PHOTOSHOOT Fall 18
This photoshoot captures the new season , Fall 2018. Highlights the trend colors and style of the season and capturew the essence of the On Line Fashion woman. A perfect manifestation of the brand's designing philosophy.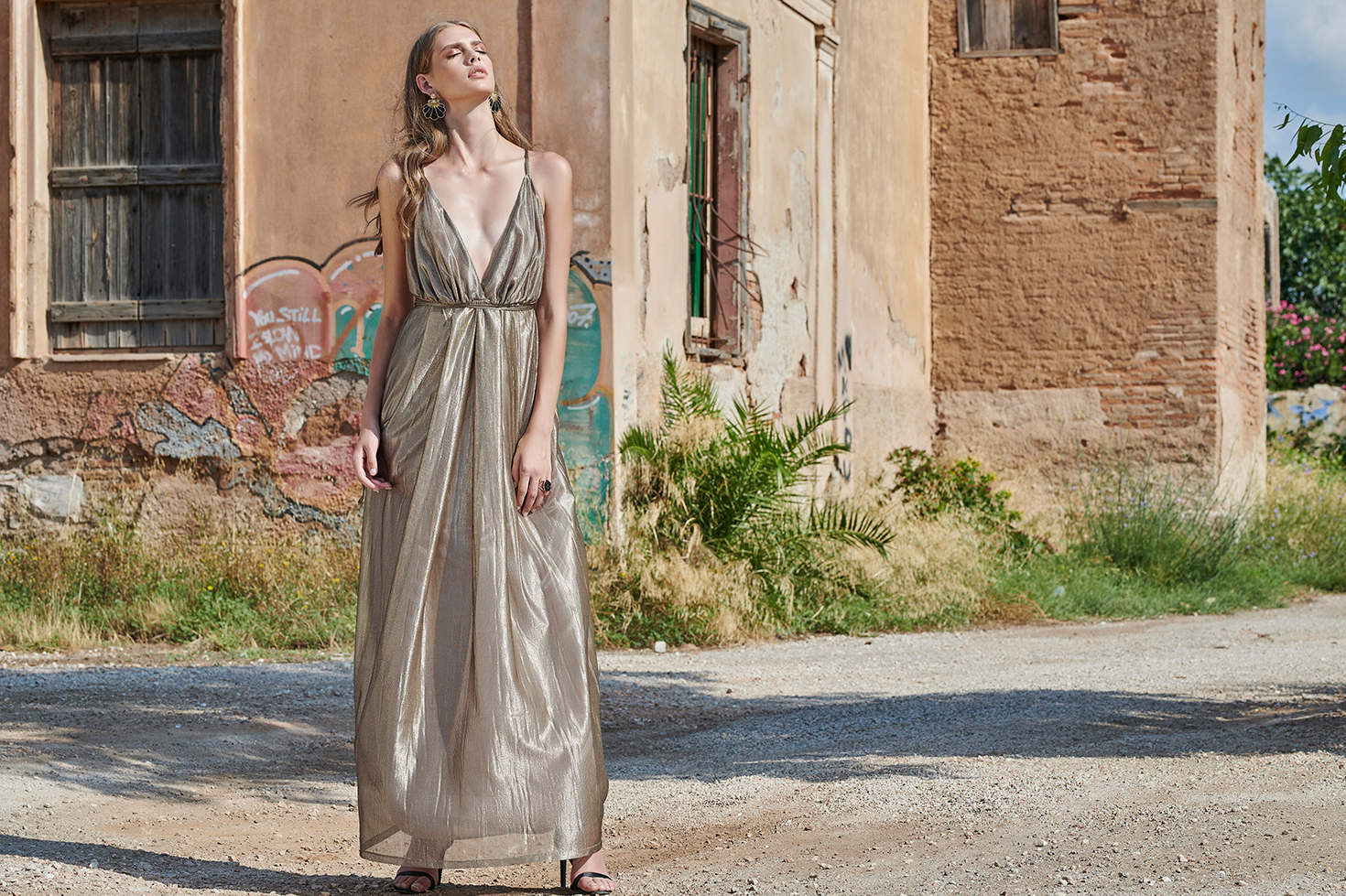 ECOMMERCE WEBSITE DESIGN
The responsive eCommerce website we designed and developed for On Line Fashion, based on the Magento platform, redefined the brand's position in the digital landscape and boosted its performance. With a design that fully represents the brand values the eCommerce website has quickly gained a growing clientele.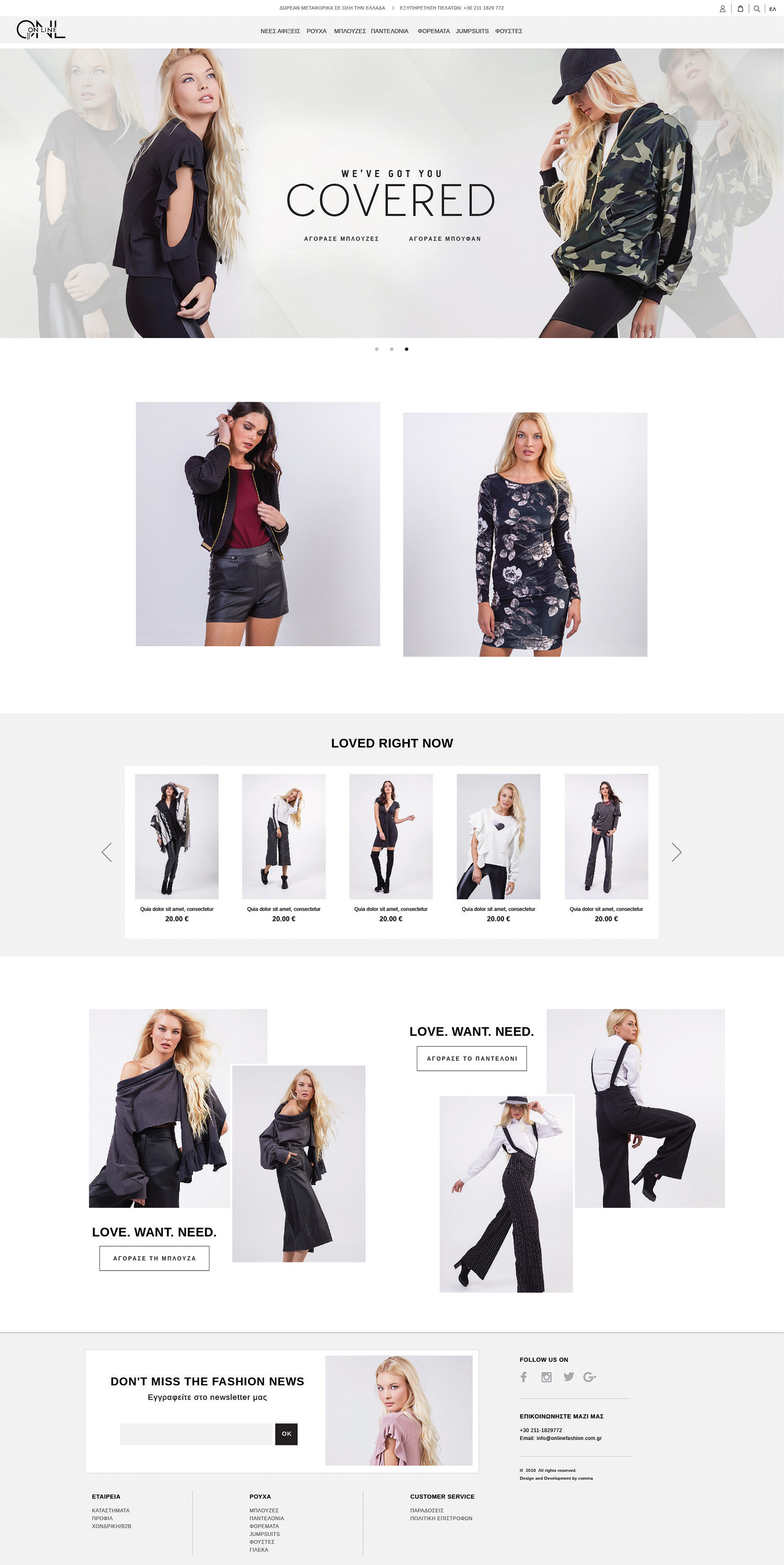 NEWSLETTERS
Integrated into the brand's marketing strategy, the newsletter we manage - from design to delivery and evaluation - is an efficient way not only to keep the subscribers informed about what's new, but also to boost the brand's revenue.

SOCIAL MEDIA MANAGEMENT
The brand's target audience loves social media networking, it is therefore important for On Line Fashion to be active in the popular social media platforms, in order to communicate its designs. Comma creates captivating posts with visuals aligned with the brand's character, empowering the engagement with its customers.