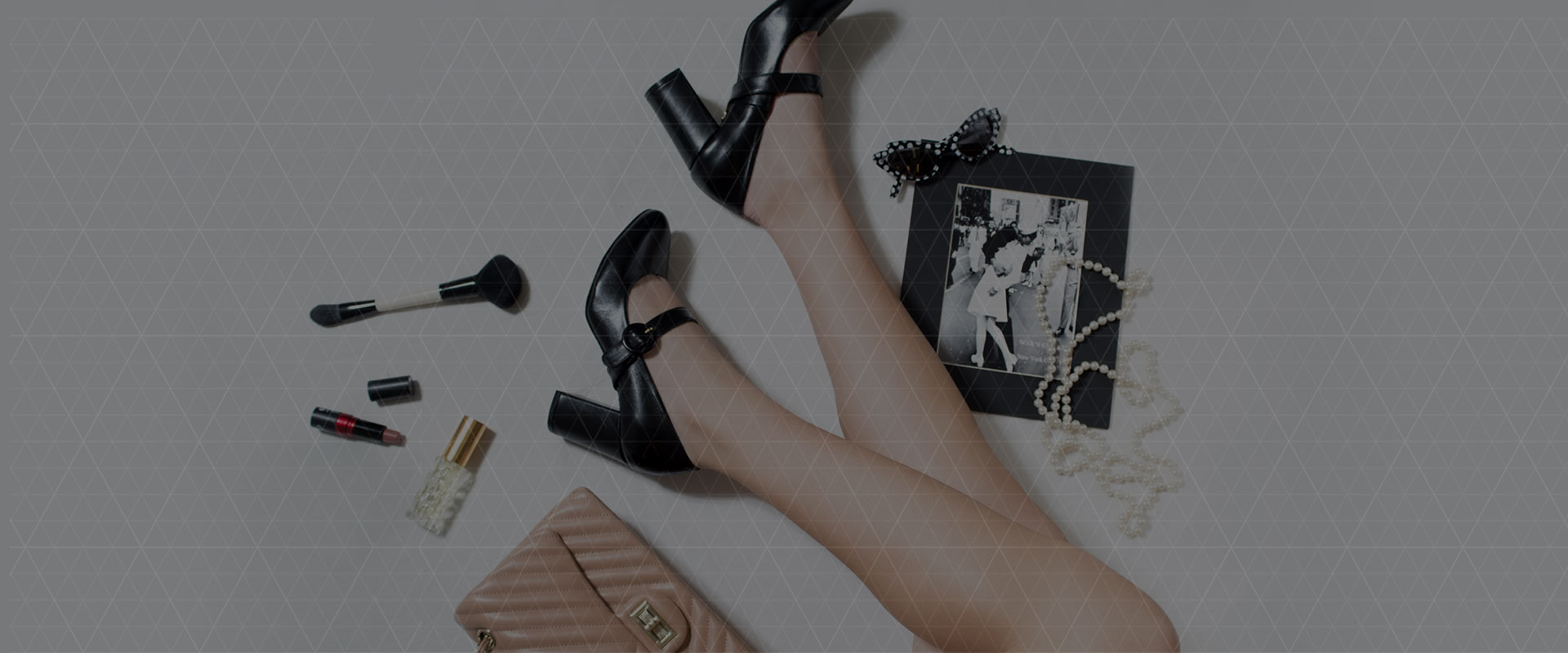 PROJECT: TSAKIRIS MALLAS PHOTOSHOOT
Fresh air was due for Tsakiris Mallas social media presence, on account of welcoming the new season. The fashionable brand presented a rich, fascinating collection for Fall/Winter 2017-2018 and COMMA took on communicating it to its thriving social media community, as part of our Social Media Community Management Process.
Of course, new imagery was necessary in order to create engaging social media content. Our raw material was the new collection – and we were pretty excited to develop a photo shoot concept suitable for it.
Our thought process was rooted in the belief that fashion is a basic life element. Every morning, when dressing up, we make style and fashion choices, whether we think about it or not. The Tsakirs Mallas woman, though, does not do this mechanically. She loves fashion and she actually very consciously realizes the degree to which fashion is part of her life. The concept was therefore not to just present the new designs for winter but to unfold and describe with powerful images the aspects of the power of fashion and style in the life of that woman.
The realization of this idea gave us results we are really proud of. We ended up with three groups of photos:
1) The "Street Style Diaries" are all about the active, everyday life of the contemporary woman. The images are captures of moments made ultra-fashionable with the right accessories. Going for work, going for a walk or going out, the Tsakiris Mallas woman makes confident choices and her favorite brand ensures her stylish steps.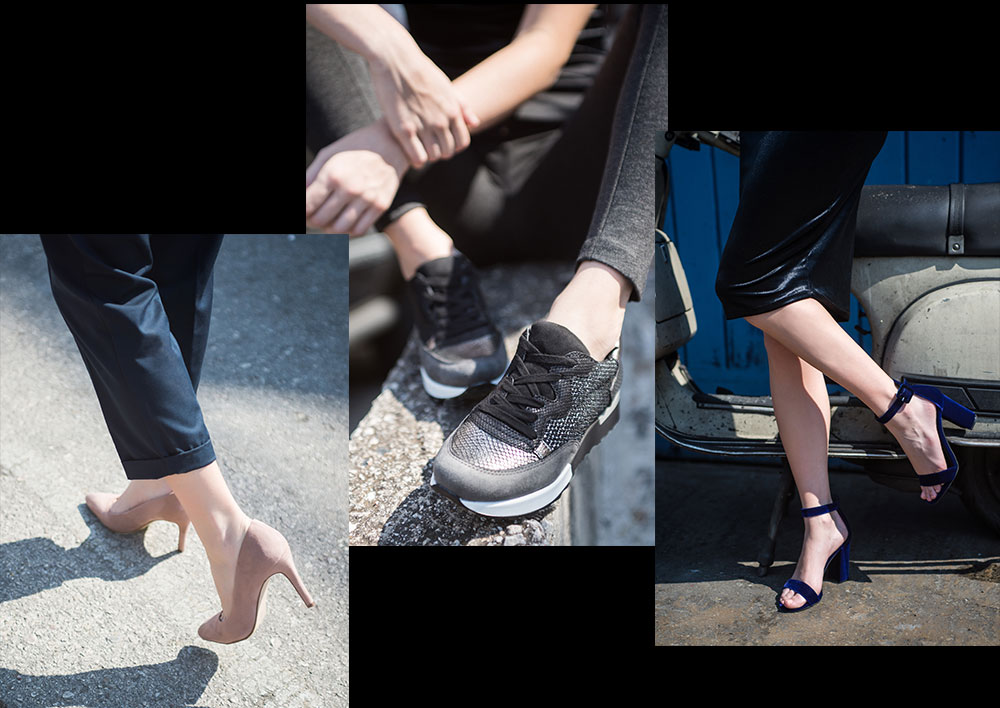 2) The "Style Moodboards" appeal to the creative side of the Tsakiris Mallas woman. Although photographed as still life compositions, the shots give off a pulsating feeling – they look like images of a woman's mind when building up her look (starting from her favourite shoes, of course). The moodboards are not so much about giving style ideas, as about understanding and revealing the inspirational process of imagining and creating an outfit.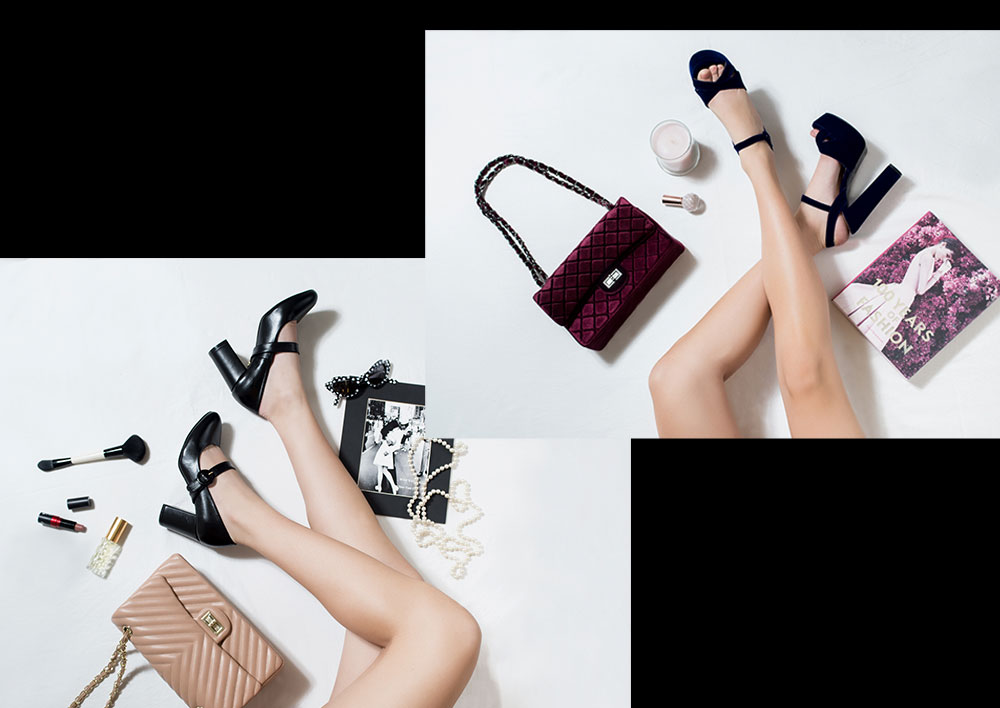 3)  "Handle with care" images bring out the somewhat sentimental connection a woman enjoys with her shoes. The Tsakiris Mallas woman can easily relate with these photos; she immediately knows that this brand understands her and her passion for the most stylish accessories. Simple, clean takes highlight the trendy designs, while being loud and clear about the pride a girl takes in her favorite pair of shoes.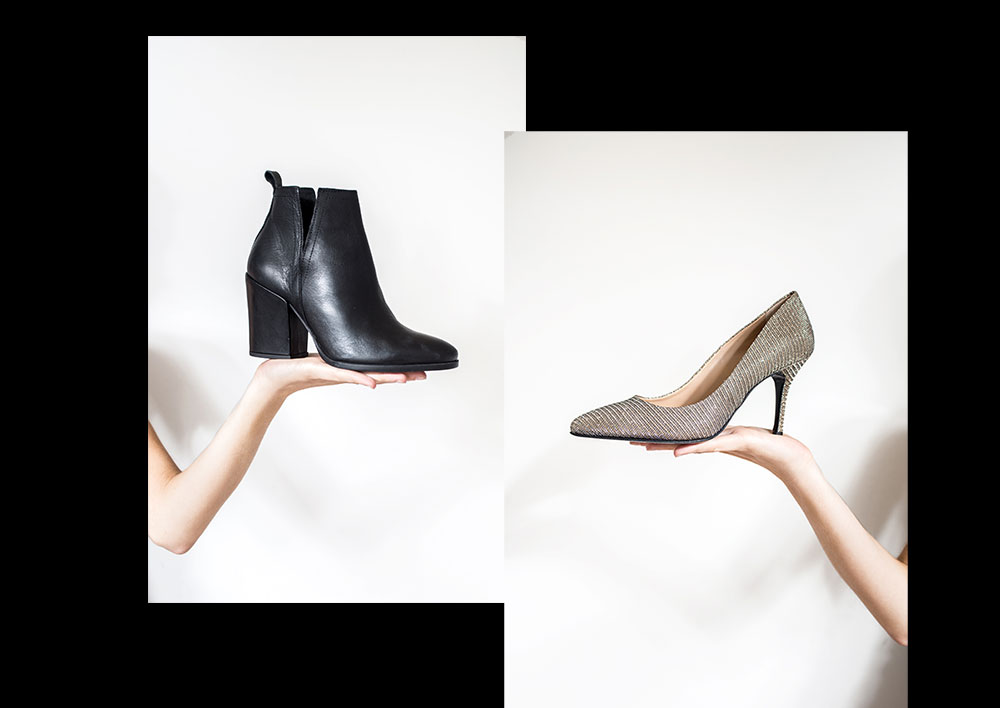 As we go through fall, the reaction of the target audience on the new posts shows we were right: the Tsakiris Mallas woman is the kind of girl this new imagery suggests. Tsakiris Mallas has succeeded in getting in touch with her and it seems like the successful brand will be covering her stylish needs for another season.
Hit the contact form button below if you wanna find more about the project.